Wormwood co-creator David Accampo offers a brief glimpse into what is to come in season three.



(Right click on icon and save to download to your desktop.)
Recorded and Produced by Habit Forming Films, LLC
Original Music Composed by Todd Hodges
Staff Writers:
Jeremiah Allan, Rob Allspaw, Tiffiny Kaye Whitney and Paul Montgomery.
Executive Producers:
David Accampo and Jeremy Rogers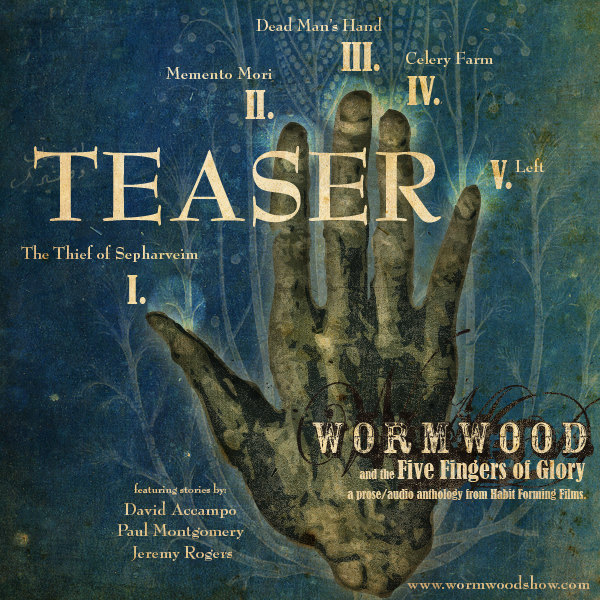 Copyright 2009 Habit Forming Films, LLC. All Rights Reserved.