Habit Forming Films apologetically presents: Wormwood: Crossroads…Interrupted Part Two.
On this edition, David Accampo is back to apologize some more and to announce the "Real Wormwood" contest winner. Joining him this time is incoming writer Paul Montgomery to talk about what it's like to join the staff of a show like Wormwood!



(Right click on icon and save to download to your desktop.)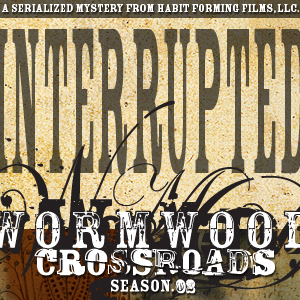 Copyright 2008 Habit Forming Films, LLC. All Rights Reserved.