Habit Forming Films apologetically presents: Wormwood: Crossroads…Interrupted.
Sorry, folks! We've hit some unexpected delays, and we've had to put Wormwood: Crossroads on brief hiatus. Listen to Wormwood co-creator David Accampo apologize for the delay and talk about some cool things, including a new CONTEST to discover "the real Wormwood."



(Right click on icon and save to download to your desktop.)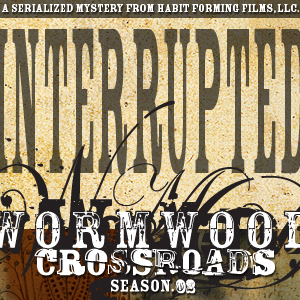 Copyright 2008 Habit Forming Films, LLC. All Rights Reserved.